The automotive industry is working toward a revolutionary event, a truly autonomous vehicle—one in which a human driver is no longer required. To accomplish this, automotive companies have focused R&D teams, whose mission is evolving and growing onboard automated safety systems. Today onboard safety systems include features such as airbags and anti-lock brakes. For autonomous driving to become a reality, more dynamic safety systems are needed, for example collision detection/avoidance, and smart cruise control with vehicle-controlled lane changing.
These new systems require innovations in sensor technologies and advanced onboard computing systems. These advanced systems analyze incoming sensor data and respond with the correct maneuvers. Clearly, as these sensor-driven systems evolve, new technologies will emerge, and the automotive industry must do this within the context of governmental safety bodies and insurance industry safety standards.
Fortunately, a sister sector of transportation—avionics—has navigated the challenges tied to automation for decades. Air travel is statistically the safest mode of transportation on the planet, and the industry proved they can successfully overcome technological and regulatory hurdles. This success isn't without failures, though. Despite being recognized as the safest mode of travel, during the past five years roughly 20% of aircraft accidents resulted in fatalities. Such events make headlines for weeks as the investigation into the causes progress. This type of undesirable press awaits the automotive industry as it steers toward autonomous cars.
Surviving Bad Press
How does the airline industry survive this bad press? Clearly, airline customers won't board a plane if they feel their safety is in jeopardy. The answer may be found in how the aircraft's sensor data is used. Take the recent tragedy of domestic Lion Air Flight 610, which crashed 13 minutes after takeoff from Soekarno–Hatta International Airport in Jakarta, on October 29, 2018.
The initial investigation surmised specific sensors and automated safety systems on this Boeing 737 aircraft may have failed. This information was widely publicized in the New York Times and other news outlets during the weeks following the crash. First reporting focused on a safety system intended to remediate engine stalls, which had been introduced into this new line of Boeing 737s (Engine stalls were believed to have played a role in several prior crashes).
Safety Subsystems
This anti-stall system detects situations where stalls are likely, and it forces the nose of the aircraft downward to avoid a stall. When the system activates prematurely, the result is suggestive of the behavior Flight 610 displayed prior to its crash. The data used by the anti-stall system to predict a stall is fed from a small number of Angle of Attack (AoA) sensors mounted around the fuselage. Each sensor captures a single measurement that is used by the onboard computer to determine an attack angle. This sensor technology has been around for decades and it has been deployed on aircraft previously, most notably as part of flight indicator instrumentation.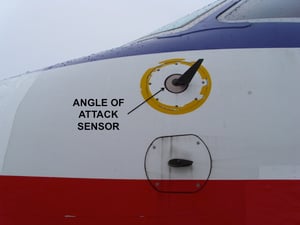 This type of automation, where a subsystem owns a system response, is relevant to autonomous driving solutions. Flight 610 also represents a harsh reality—systems designed to be failsafe are not. The airline industry addressed this issue by incorporating extensive onboard data logging on their aircraft. To satisfy FAA regulations and enable their own failure testing, today's aircraft are required to have at least one data recording device, frequently referred to as a Flight Data Recorder (FDR). The FDR records critical inflight data from sensors and system states. This gives investigators key information into conditions and events occurring prior to the crash. In the case of Flight 610, the data retrieved from the FDR had information on its last several flights. This data, along with recent maintenance records, is what led investigators to suspect the AoA sensors and the anti-stall system.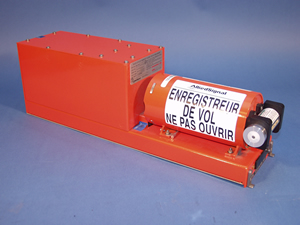 The availability of the FDR data for analysis greatly accelerates the investigator's time to insight—insight into potential causes, so actions can be taken swiftly to ensure flights are safer. It affords a level of transparency the airline industry, its regulatory counterparts, and the public need in order to trust one another and move toward resolution. Quick response and transparency on the part of the avionics industry is a major factor in keeping public trust high in air travel.
Quick Response and Transparency
Automation failures are inevitable as automotive manufacturers embark on a revolution in motor vehicles. If the automotive industry is mindful of such lessons and leverage their onboard sensor data properly, they improve their chances of weathering not only the technical storms, but the PR storms too. The good news is, automakers already have the perfect place for an onboard data recorder—the glove compartment. Are you ready to let the car do the driving? Viviota will continue to report on the impact that new technology and tried-and-true processes are having on autonomous vehicles.