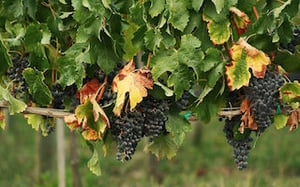 By any measure, the Internet of Things (IoT) has, and continues to
have, a huge global economic impact. No matter which analyst group, consultancy or integrator you look to, all are predicting huge growth in the IoT market. McKinsey Global Institute estimates that linking the physical and digital worlds could generate between $3.9 trillion to $11.1 trillion in total potential economic impact per year. This is about 11% of the world's economy. McKinsey also states they believe that the Industrial Internet of Things (IIoT) market is 70% of the total IoT market.
The Industrial Internet of Things, what does it mean? It is not all devices being connected to the Internet, and the Internet acting as the network for the connected devices. The IIoT is a simile for connecting Real World events to the Virtual World, using the strength of our virtual world technology to gain understanding of Real World events and act on them when required. And, Industrial puts these gains squarely in the court of industrial companies.
With our advancements in sensor technology, data science, high performance computing and a number of other technologies, we are able to solve problems and gain efficiencies like never before. Headlines state the one-way grid problem can be solved, the Oil & Gas industry will reap huge efficiencies, self-driving cars will reduce costs and increase safety, and Gas Turbines technology will leapfrog.
HUGE right? But, what about the little guy? Is there something for small and medium business owners to gain from the IIoT?
About six years ago, I attended a venture funding event for startups. Teams pitch their new companies to investors and cross their fingers for an investor in the audience to be interested enough to invest in them.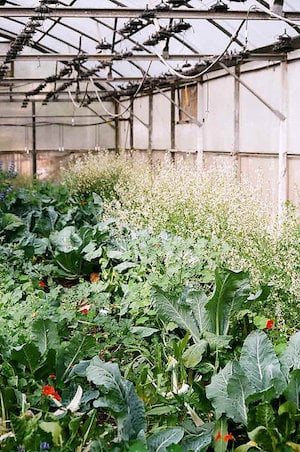 One of the fledgling companies there had an interesting technology. They had a self-regulating environmental system for green houses. Sensors gathered information about the Real World environment of the green house such as temperature, humidity and soil conditions. The data was sent by radio wave to a computer. The company's software determined what action, if any, was needed to maintain homeostasis in the green houses. The prescriptive information was relayed back to the green house via radio wave and sprinklers, thermostats and other environmental management equipment was automatically controlled to regulate the greenhouse environment. No rising with the roosters.
More than greenhouse tomatoes would benefit from this new technology. And indeed these guys got acquired and folded into another company quickly.
It is truly The Sensor Revolution for large and smaller businesses. Sharon Shea describes in her IoTAgenda article, "Tech accelerator proves IoT projects in SMBs work", how sensors are used to monitor vineyard growing conditions in order to regulate humidity, sunlight exposure and other variables to optimize wine production quality and quantity. There are two other interesting solution cases she describes as well. http://bit.ly/2bQ3T5c
Point is: you don't have to be in the oil industry and have rigs with 30,000 sensors to benefits from the IIoT. The IIoT is not necessarily going to put smaller companies out of business. Small businesses can benefit as well.
We're a world of inventors, invent!