Whichever your team, Mercedes, Ferrari, Red Bull or one of the other elite F1 teams, the U.S. Grand Prix in Austin on Sunday was amazing to the end. Verstappen, of Red Bull, passed Raikkonen, of Ferrari, on the last lap. He would have had a podium position, third, but his pass was disqualified for leaving the track. Max Verstappen placed fourth by mere meters. Lewis Hamilton of Mercedes AMG placed first, Sabastian Vettel of Ferrari, second, and Kimi Raikkonen, third. Verstappen is showing himself to be a very talented young driver.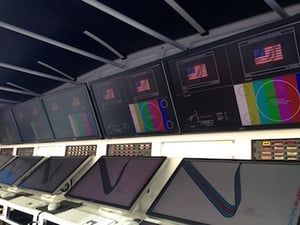 The driving is the most skilled in the auto racing industry, the drivers compared to fighter pilots in skill. And, the equipment is the most advanced in the industry. The 2014 Formula 1 season introduced new hybrid engines, with the idea of introducing new technologies which could be used by car manufacturers on consumer cars. These new power units are built around a 1600cc turbocharged V6 with direct fuel injection. But that really only the tip of a very big and complex iceberg. Find out more from Racecar Engineering.
Real-time OT Data Analytics are a critical component of F1 race strategy and tactics. F1 cars have 200+ sensors to capture system performance data, and track conditions are monitored with additional sensors: wind, temperature, humidity and more. All of this data is gathered and process in the cloud, near Silverstone, UK, for all teams.
The information gathered from car and track sensors are relayed from the local track to the Silverstone data center, analyzed and results are sent back to the team in real-time. Safety and system performance issues can be relayed to the driver by the track team. Race strategy is directed using insights from these analytics.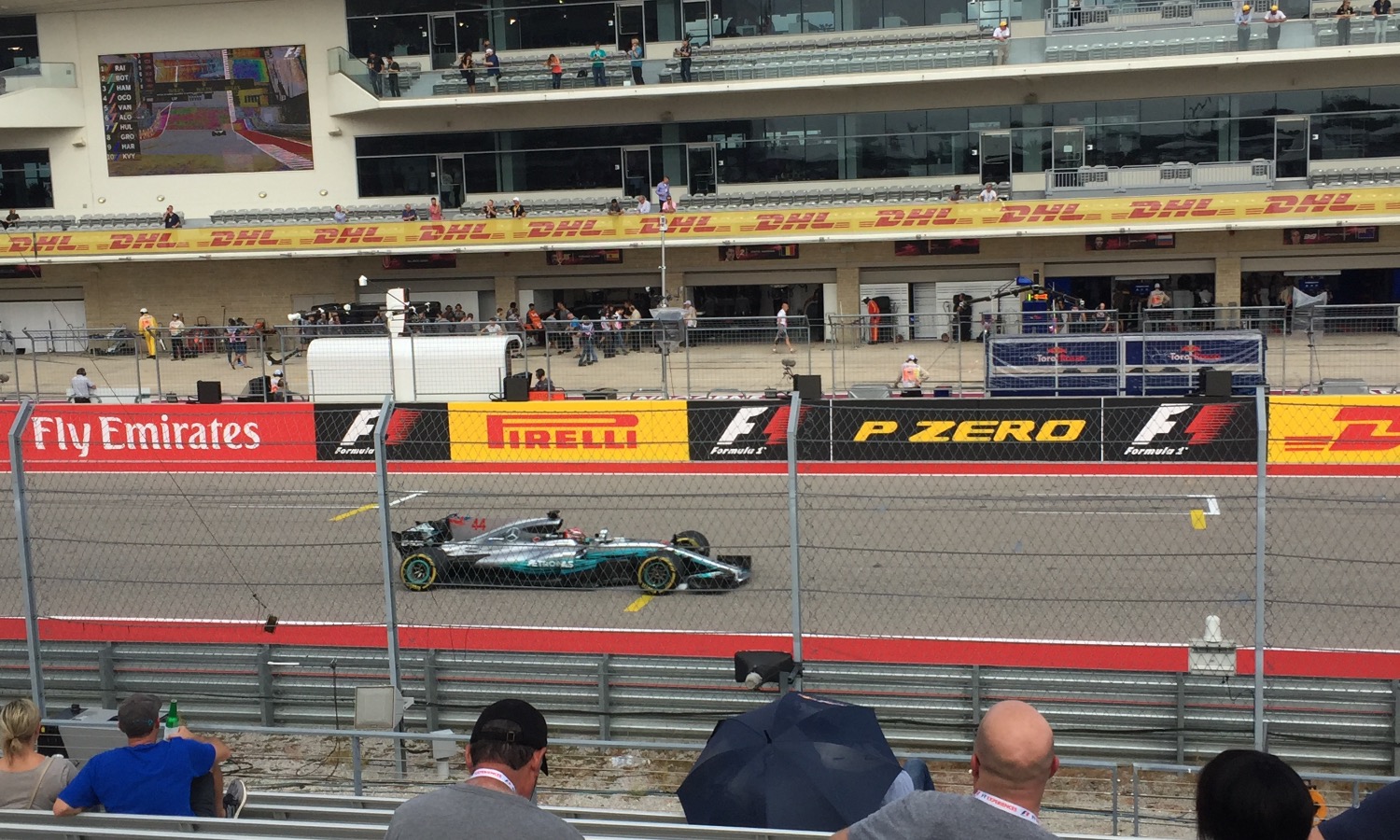 This is all very good, and at the heart of this process is OT Big Data Analytics. This is fundamentally different from IT Big Data Analytics, as OT Data comes from sensors, and the quantity of data is massive in comparison. Therefore, the data takes special data management techniques to prep, inspect, index, to make is usable for numerous analysis applications. This must all be done in real-time, when it is needed. These are the difficult data problems that we solve with Viviota Time-to-Insight Software Suite™ and NI Data Management Software Suite. Massive amounts of analog data, engineering data, and making sense of it all.
Back to the race. I had the opportunity to see F1 practice day, compliments of ConvergeOne and two of their partners, Nimbix and Kinetica. I attend the U.S Grand Prix every year, but this year ConvergeOne treated us to Lodg seating on practice day, outdoor box-seating with canopies and very comfortable chairs. Lodg seating is across from pit row. From here we saw the starts from pit row to Turn 1 and the cars racing in front of the Grand Stands at the end of each lap.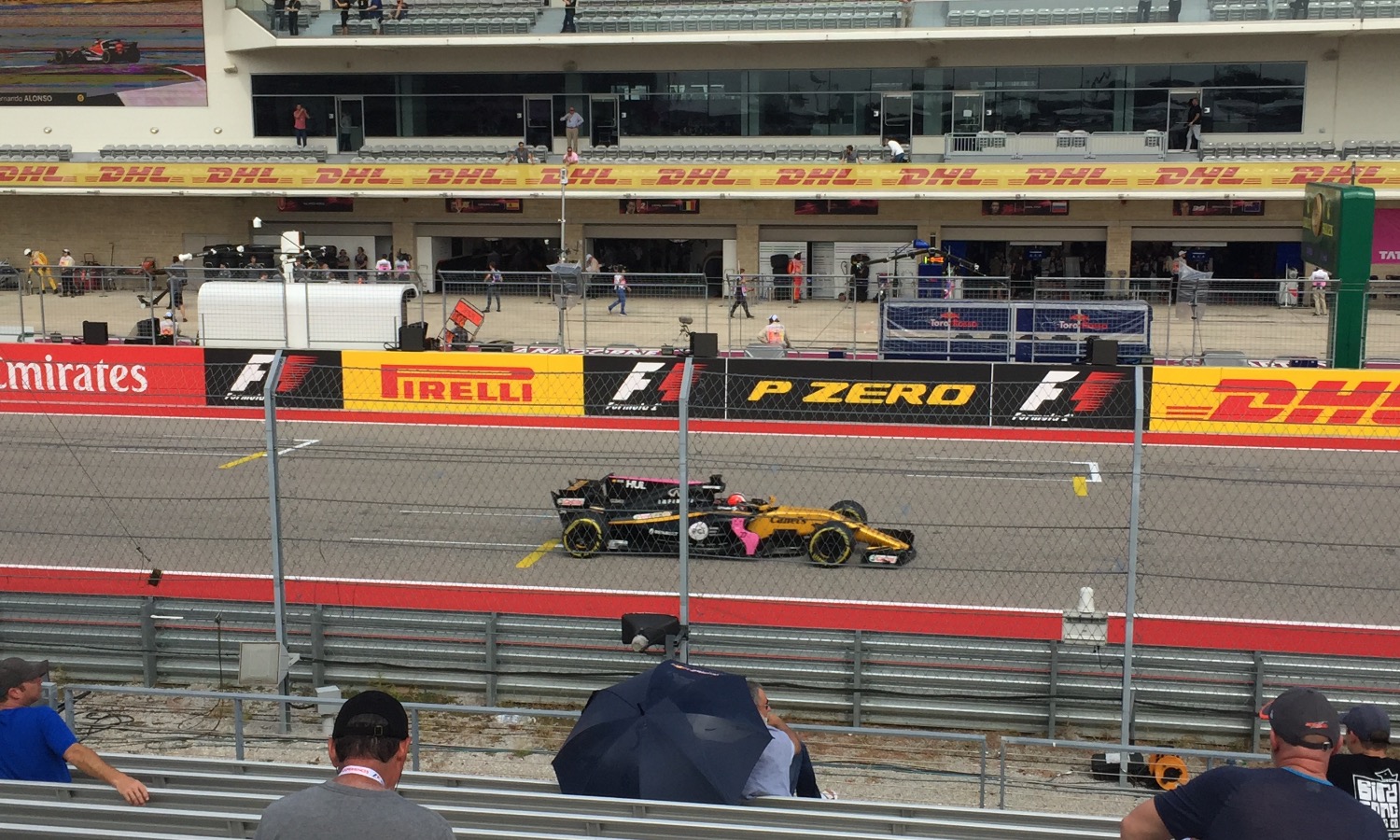 In addition, F1 went pink this year in Austin. The sport is getting behind Susan G. Komen for the Cure, a major charity based in Texas that works on breast cancer education, research and advocacy. Many teams sported pink in some way; Renault added some pink to their team colors.
My favorite driver, Lewis Hamilton of Mercedes AMG, won the U.S. Grand Prix this year, and he is closing in on the driver championship for 2017. If he wins, this will make it his fourth F1 Championship. I'm keeping my fingers crossed.